CINEMA CYCLE — LES MISÉRABLES
DIRECTED BY LADJ LY, 2019
The scene of joy that opens the film, following France's victory in the 2018 World Cup, is but a fading memory after a police blunder leads to a chain of tragic events. Les Misérables, a powerful and vibrant film, shows us a society in conflict with opposing worlds — those who dominate versus those who are dominated, the powerful versus the wretched — and examines individuals' relationship to power and to others.
Film echoing The Threepenny Opera.
Institut de l'Image — Aix-en-Provence
DURATION: 1H45
INSTITUT DE L'IMAGE
RATE: €8 | LOYALTY CARD: €5
OTHER RATES: SEE INSTITUT-IMAGE.ORG
PURCHASE ON SITE
Related content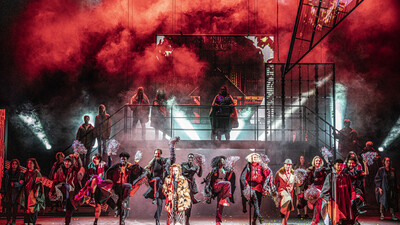 THE THREEPENNY OPERA
TEXT BY BERTOLT BRECHT AND MUSIC BY KURT WEILL IN COLLABORATION WITH ELISABETH HAUPTMANN BASED ON THE BEGGAR'S OPERA BY JOHN GAY PIECE WITH MUSIC, IN...