CINEMA CYCLE — EXOTICA, EROTICA, ETC.
DIRECTED BY EVANGELIA KRANIOTI, 2016
Exotica, Erotica, Etc. — an exploration of love in seaports, and of ties that are made and broken — is an artistic and anthropological study of those who inhabit the sea, and a journey into human connections and male–female relationships, seen through the lens of distance and of individuals' attachment to their origins. A fascinating and enigmatic work, the film is  a poetic experience of existence, and touches upon the myths of the sea and of love.
Film echoing The Rite of Spring in Ballets russes.
Cinéma Le Mazarin — Aix-en-Provence
DURATION: 1H15
CINÉMA LE MAZARIN
CINEMA CYCLE RATES: CLASSICS NORMAL: 7€ | CINÉTOILE: 6€ | UNDER 14 YEARS OLD: 5€
PURCHASE ON SITE OR ONLINE ON LESCINEMASAIXOIS.COM
Related content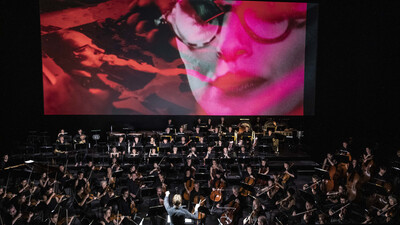 BALLETS RUSSES
THREE FILMMAKERS REVISIT THREE OF STRAVINSKY'S MASTERPIECES PERFORMED LIVE BY THE ORCHESTRE DE PARIS AND KLAUS MÄKELÄ, IN A PAS DE DEUX THAT MIXES...